---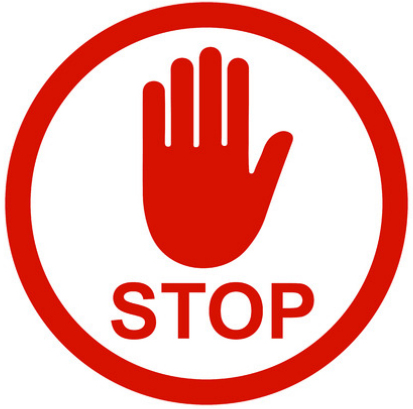 READ THIS BEFORE CONTINUING:
You will be required to upload your Disability/FMLA form, which might have one or more pages.
If your form is electronic already, such as a PDF document, you will be able to upload it from your device.
If your form is a paper form, you must take pictures of each form page or scan each form page first.
You must review the pictures/scans to ensure acceptable image quality. Clinic staff will type directly onto the form pages you supply.

INSTRUCTIONS FOR TAKING PICTURE(S):
Page(s) should face the right direction (not upside down or sideways)
Page(s) should lie flat (smooth out any folds/creases in page)
Picture should be taken from above, straight down
Avoid as much shadow as possible
Avoid as much background (table, furniture, leg, etc.) as possible
If your page(s) are turned the wrong direction, bent, unclear, etc., you will be contacted by text to submit new pictures. This will delay the processing of your form!
BAD IMAGE
Sideways + background

BAD IMAGE
Not flat on surface
BAD IMAGE
Crooked + background

GOOD IMAGE!

You will be asked to upload your form images later in the submission process.
If you are using a mobile device, there are free apps such as "TURBO SCAN™" that will take near-perfect images of your form pages.
---
AS THE PATIENT/PATIENT CAREGIVER, YOU WILL AUTOMATICALLY BE PROVIDED ONLINE ACCESS TO YOUR COMPLETED DISABILITY/FMLA FORM WHEN IT IS READY. WE WILL NOTIFY YOU BY TEXT OR EMAIL WHEN YOUR FORM IS READY BY USING THE COMMUNICATION METHOD YOU SELECT WHEN FILLING OUT YOUR ONLINE REQUEST.
IF YOU WANT YOUR COMPLETED DISABILITY/FMLA FORM TO BE FAXED TO SOMEONE ELSE (SUCH AS AN EMPLOYER OR INSURANCE COMPANY),

YOU ARE SOLELY RESPONSIBLE FOR THE FOLLOWING:
CHOOSING THE OPTION TO DELIVER TO A PERSON/THIRD PARTY AT THE TIME YOU PLACE YOUR ONLINE REQUEST.
PROVIDING DELIVERY INFORMATION AT THE TIME YOU PLACE YOUR ONLINE REQUEST.
ENSURING THAT THE DELIVERY INFORMATION YOU PROVIDE IS COMPLETELY CORRECT.
CONFIRMING RECEIPT OF THE COMPLETED FORM BY THE PERSON/THIRD PARTY YOU DESIGNATED.
ALL STAR ORTHOPAEDICS WILL MAKE ONLY ONE ATTEMPT TO DELIVER BY FAX.
ALL STAR ORTHOPAEDICS IS NOT RESPONSIBLE FOR ANY DENIAL OF BENEFITS DUE TO THE FAILURE OF THE PATIENT/PATIENT CAREGIVER TO CONFIRM TIMELY RECEIPT OF THE COMPLETED FORM BY THE DESIGNATED PERSON/THIRD PARTY.
PLEASE ACKNOWLEDGE YOUR ACCEPTANCE OF THESE PATIENT RESPONSIBILITIES BEFORE CONTINUING:
I FULLY UNDERSTAND AND ACCEPT THE ABOVE TERMS AND CONDITIONS
Cancel
There has been an error processing your request. Technical support has been alerted, however additional information will help solve this issue. Please send some brief comments describing what you were doing:
Thank you for your comments. While waiting for technical support, please logout and log back in before retrying.